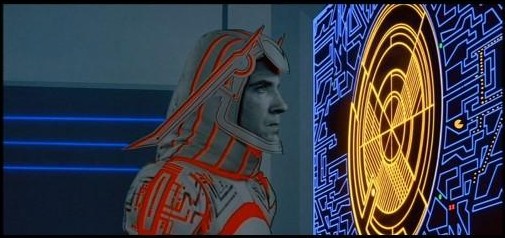 I just (re)watched the original Tron. Highlights:
Adam, Tron's user, has the phrase gort klaatu barada niktu posted up in large letters on his cubicle wall. This is not a reference to Army of Darkness (1992, duh) but to The Day the Earth Stood Still. I should watch that.
The screen in the control room of bad guy's ship shows pac-man in one scene (see image above).
The image of Moses in Southpark episode Jewbilee (s03e09) is modeled after the Master Control Program (see image below).
Spotted Kenneth Perlin in the credits.